Manda's Wrap Around Mother's Ring
Posted October 25, 2016
The challenge with doing custom projects is charting new territory, which can cause unexpected things to happen.
Last year at about this time, I created a mother's ring for a woman who had seen a ring on my CustomMade website and wanted something similar. We ended up creating a variation with rough stones, which was a fairly new area for me. The ring I created is featured in a previous blog post.
Well fast forward to this year... there were some problems with the ring, which I fixed and then one day the setting broke clear off the ring. I was horrified to say the least and we agreed to a whole new ring. My customer was incredibly understanding and patient since during this time I had also gone back to work full-time and was not as available as I had been. Her only requiremement for this new ring was to make it with a sapphire and topaz as we had done on the earlier design. I used the same rough topaz only this time it was the other half of the stone. In addition I had taken a stone cutting class this year, so I had a cool looking faceted stone that I created on the stone cutting grinders.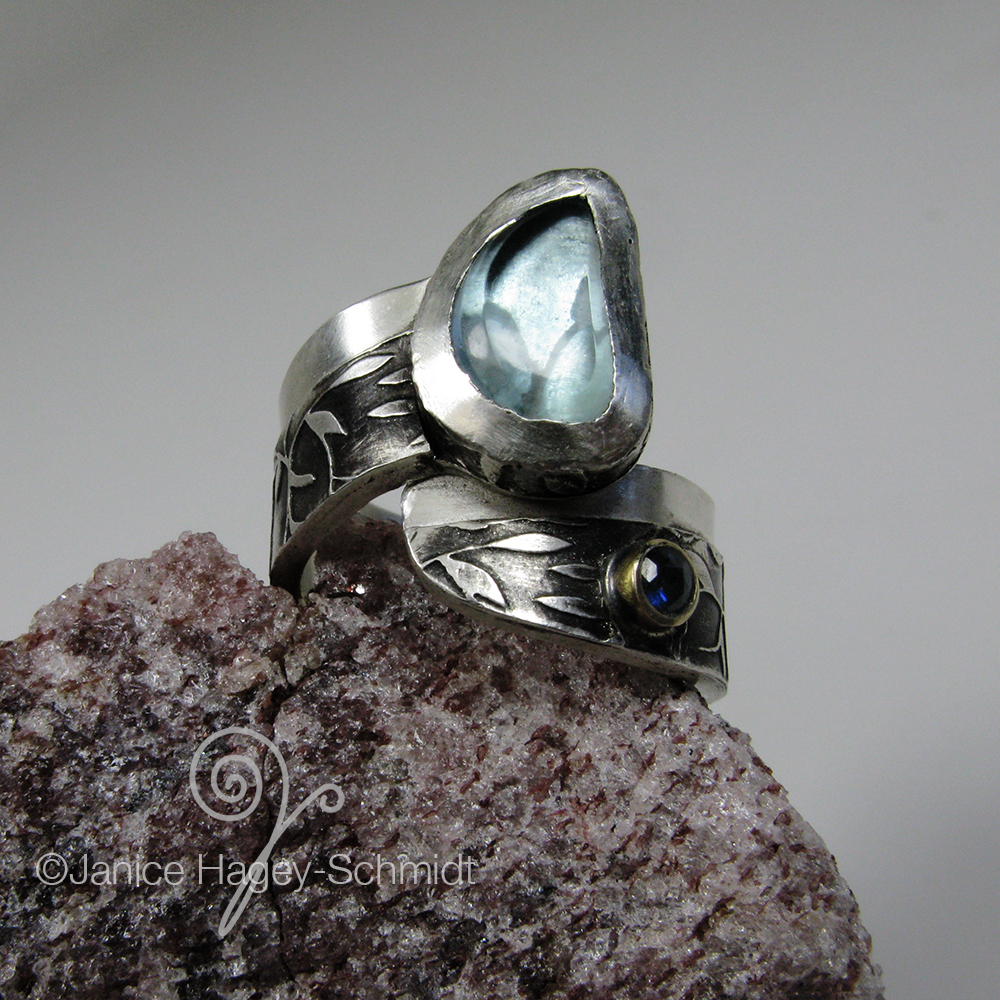 The following is a visual diary/tutorial which I had uploaded to Instagram as I made her new ring.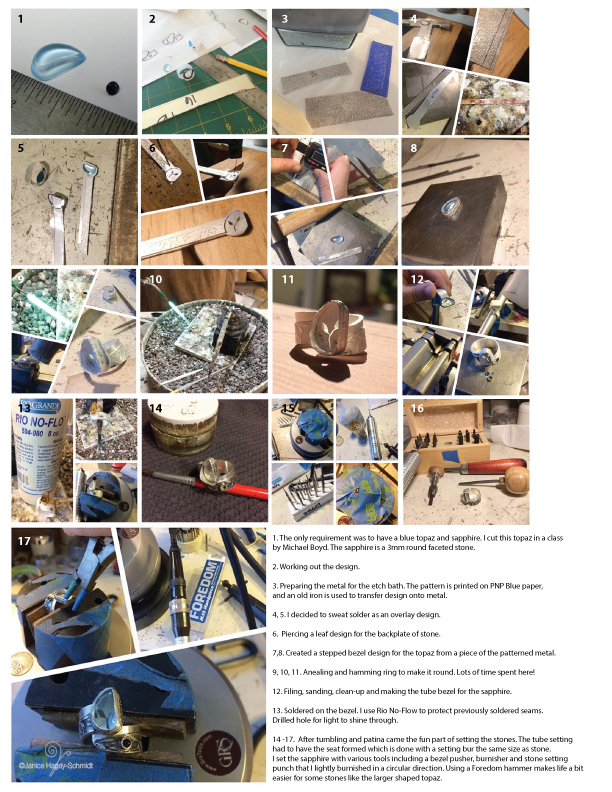 » Share: