Blacksmithing Day
Posted April 14, 2017
The art of blacksmithing takes us back to the iron age in history, however medieval times comes to mind for most people when thinking about forging steel in hot ovens.
Learning to hammer steel is something that I have always wanted to try. When I found Los Angeles based non-profit, Adam's Forge, a few years ago, that desire became a reality. I was never brave enough to sign up for the class alone, so I enlisted the company of my partner to check it out with me. He was all in even though his art, illustration and design is more cerebral.
I was nervous at first and was glad that we could share an anvil, but with some coaching from Aaron, the amazing teacher, I was able to overcome my fears and actually make something.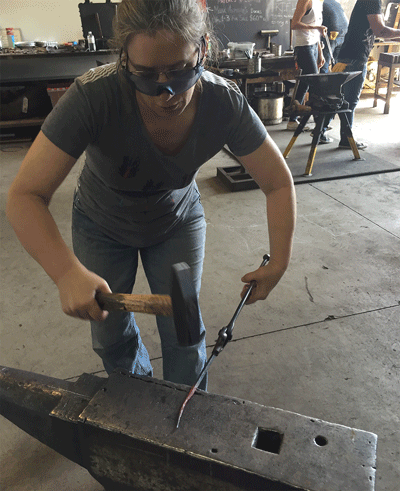 Bottom right: me and Aaron, the instructor.
» Share: